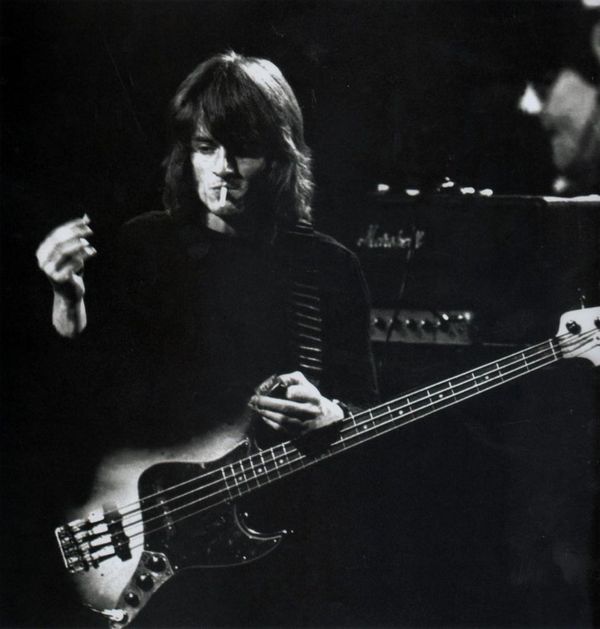 Lemon is great for killing parasites in chicken, a zesty addition to a large vodka and tonic and also apparently an age-old tradition in the playfulness of sexual innuendo in Blues music: way back in 1929, Joe Williams was singing "You Squeezed my lemon/Caused my juice to run" in the song 'I Want it Awful Bad.'
But all that pales into a smoothie of citric insignificance when you consider the mightiest lemon of all time for players of the electric bass guitar – 'The Lemon Song' from the album Led Zeppelin II.
Here's the back-story:
There I was in my own little world of wonderment – in the throes of first love with playing my bass guitar; enjoying the simple lines and losing myself in the groove when I asked my husband Simon that fateful question: "Got any ideas on what you think I could learn next?"
Being a professional musician and guitar player with a British Blues Award nomination under his belt, I am always grateful for his input and his encouragement has served as a rocket up my ass on many occasion…. but when he suggested Led Zeppelin's The Lemon Song – I listened to it with the innocence akin to that of the child accepting a lollipop from the Child Catcher in the film 'Chitty Chitty Bang Bang' and then I heard a mighty CLANK!! The world went dark and my whole musical world momentarily imploded!!
There was absolutely no way I could play that!!! No bloody way!!! And that was that!!!!
A couple of months later – I decided to lift the carpet that I had firmly nailed to the floorboards and take another sneaky peek at the song to see if there was any way I could conquer this mountain of a song! I kept reminding myself of a note I had pinned to my wall when I was at Uni which read:"It's only difficult because you haven't learned it yet!"
...and tried to listen to the song with fresh ears!  But, again I had the same response and thought there is no way I can do this!
But, not one to give up easily when I knew it would dramatically improve my bass playing – I also thought: "A mountain is conquered one step at a time" and that is where I started –  one phrase at a time!
Starting at the beginning I would play a phrase of the song over and over and over again trying to work out what notes were being played, then tried to cross-reference with any half-decent videos that were out there to make sure I was playing in the right place of the neck, then unlearning phrases because I had made a pig's ear of it and made things doubly difficult (at times impossible) for myself …and so it continued for months! And by months I mean half a year!
I would fall asleep with the bass line running through my head – and wake up with the same bloody line there to greet me: like a cross between the Cheshire Cat and Jack Nicholson's big happy sinister grin of obsessive toothy joy – MORNING!!! LET'S PLAY BASS AGAIN!!
It almost drove me crazy!! Don't get me wrong – I love playing but this was an absolute brain mangler at times, especially dissecting the faster parts; it made me feel like I was spinning on a never-ending mad fairground ride!
And to now!
Tomorrow night Simon and I have been invited to play a few songs as part of a massive Daze of Dawn & Friends 'Rock Party' at 16 Toneladas in Valencia! There are over 25 musician guests playing with the band and it will be my first outing playing The Lemon Song in FULL on bass!
Key of E! Wish me luck – or better still – LET'S ROCK!!!!
All I can say is if I ever meet John Paul Jones in person, I won't know whether to hug him … or throttle him!!