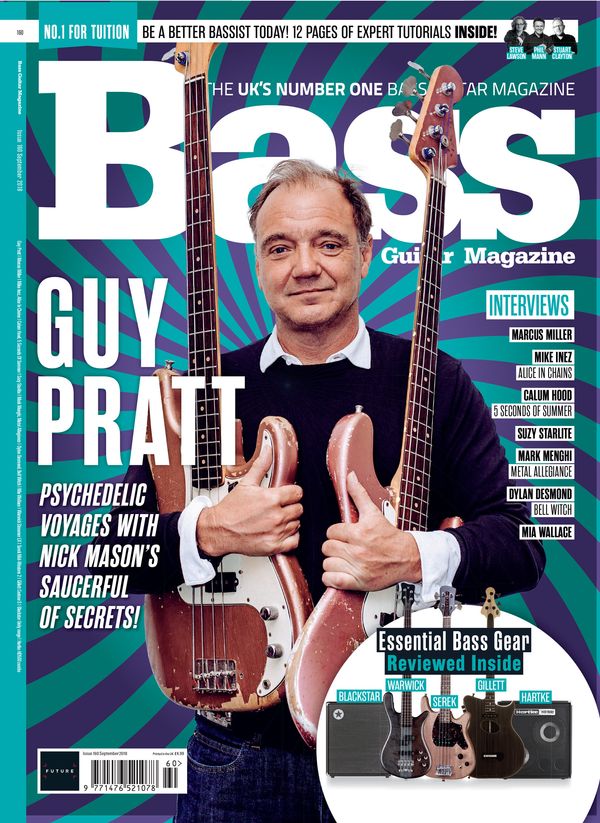 I'm thrilled and totally stoked to be featured in the September edition of Bass Guitar Magazine with a front page name check and in-depth interview article inside.
I had fun chatting about our forthcoming Starlite Campbell Band's headline gig at the prestigious Wangaratta festival of jazz & blues for our Australian debut, my guitars and rig, musical inspirations, the band's December UK tour and all things bass!
This month's edition also features the mighty Guy Pratt, the peerless Marcus Miller, boss-level rockers Mike Inez, Mark Menghi, Mia Wallace and Dylan Desmond and many other splendid bassists, plus gear reviews to die for.
Special thanks to visionary and inspirational editor Joel McIver. 
Grab it now via the Future Publishing website or your fave mag emporium!